Insights
Explore Our Industry Insight Reports and Company News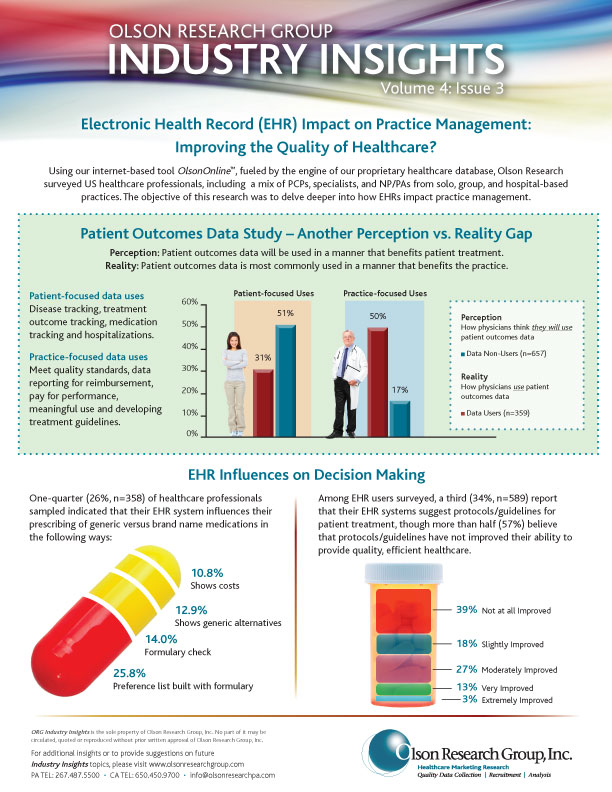 Electronic Health Record (EHR) Impact on Practice Management: Improving the Quality of Healthcare?
December 24th, 2012
Industry Insights Volume 4: Issue 3
Our recent research on Electronic Health Records (EHR) has uncovered some unexpected trends associated with adoption, utility, and impact on practice management. While EHR platforms offer the promise of increasing efficiency and improving patient care, are physicians really utilizing EHR to achieve this goal? The answers may surprise you.